Urbane-style Comfort This is where comfort and style live side by side. Upon arrival, you will be greeted with a Thai smile as well as a warm welcome. We proudly present two different styles of comfort – Superior rooms (28 sqm) and Junior Suites (56 sqm). Every guest room features a sleek interior and a myriad of contemporary amenities. A keycard lock system assures your safety. Whatever room type you opt for, urbane-style comfort is assured.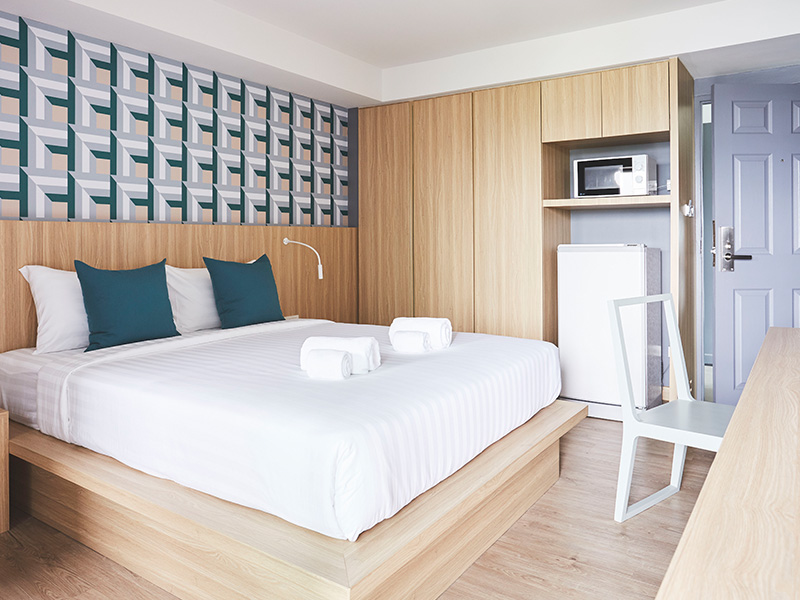 Superior
Superior rooms offer splendid views of either greenery or the city's skyline. The warm tone of the floor and panels that contrast with the wall gives a relaxed feel. The balcony complete with table and chairs will entice you to have your morning coffee outdoors while enjoying the distant city views.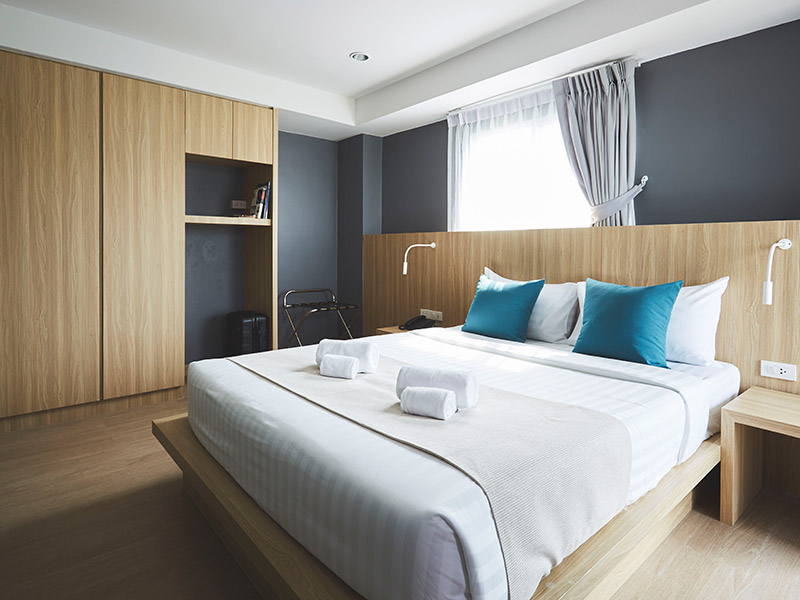 Junior Suite
Not only do these suites come in a larger floor area, they also offer a higher level of comfort. The suite is bisected into a large bedroom and living quarter. Streamlined comfort and style can be sensed in every corner of the suite. While the wallpaper adds a splash of color, the design and mood lighting give a relaxed feel.